Gisèle Huff, Chair
Dr. Gisèle Huff is the executive director of the Jaquelin Hume Foundation in San Francisco.
She is a founding member of the Board of Directors of The Learning Accelerator and serves as a member of the Board of Directors of iNACOL. She is a member of the Advisory Board of Education Reimagined and a member of the Advisory Board for Harvard University's Program on Education Policy. She served as a member of the advisory committee for the National Charter School Research Project at the Center on Reinventing Public Education, and of the Executive Committee of the Digital Learning Council. She was a founding member and served as chairman of the Board of Directors of the Clayton Christensen Institute for Disruptive Innovation, as chairman of the Board of Directors of the Center for Education Reform, and as a member of the Board of Directors of the State Policy Network.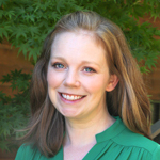 Beth Rabbitt, CEO
Beth Rabbitt is CEO of The Learning Accelerator. An expert in blended and personalized learning, Beth brings deep experience in education entrepreneurship, talent development, consulting, and finance. Her previous work as a Partner at TLA focused on leading the organization's strategy for developing human capital supports and for researching blended learning models nationally.
Prior to joining TLA, Beth was a Doctoral Resident and the Director of Human Capital at Touchstone Education (now part of Matchbook Learning), a blended learning charter management organization. Previously, Beth was also an Associate Partner at the NewSchools Venture Fund, a consultant to and Summer Associate with Education Resource Strategies, and the founding Doctoral Fellow at the Harvard Innovation Lab.  Beth serves as an advisor to several education organizations, is a Trustee of Scholar Academies, a national school turnaround organization, and a board leader for UNOW, an early childhood education center. She earned her A.B. from Dartmouth College and a Doctorate in Education Leadership from Harvard as a member of the University's first-ever cohort of Ed.L.D. students. 
Marina Ballantyne Walne
Dr. Walne is currently CEO of EduStart LLC, a consulting practice specializing in start-up education and philanthropy ventures. Most recently she was Vice President for Education at the Laura and John Arnold Foundation.
From 2005 to 2010, Dr. Walne was Executive Director of the Institute for Public School Initiatives at The University of Texas (U.T.) System, an organization dedicated to improving college readiness, access, and success that worked directly with 220 school districts in Texas to implement about $80 million in grant funded initiatives. She has over 35 years of experience in education, including Director of Admissions at Rice University, Founding Head of The John Cooper School, Women's Athletic Director at St. John's School, and policy consultant to the Texas Governor's Business Council working on early childhood, science, reading, teacher quality, and charter school initiatives.
Through her consulting business that she started in 1995, Dr. Walne assisted the American Productivity and Quality Center in the development of its education initiatives, six organizations creating new schools including U.T. Austin's elementary charter school, and U.T. System's development of TRACK, online learning modules aligned with the Texas high school standards. She was a consultant to the U.S. Department of Education from Dec 2001- Dec 2004, working with the Senior Advisor and the Senior Counselor to Secretary Rod Paige on special projects including revising the No Child Left Behind Blue Ribbon School Award Program. Dr. Walne holds a B.A. degree with distinction from Stanford University and a Master's and Ph.D. in education administration from Stanford University. She is a graduate of the American Leadership Forum Houston Chapter and has served on numerous nonprofit boards in Texas.
Kelly Cutler
Kelly Cutler is a Partner at New Profit, a national nonprofit venture philanthropy fund whose mission is to break down the barriers that stand between people and opportunity in America. Kelly has experience as an executive and consultant in nonprofits and business, with skills in developing people, leading teams, setting strategy, fundraising, and conducting due diligence on investment opportunities. Kelly currently leads the Innovation Fund at New Profit, a fund focused on identifying and catalyzing the best social impact organizations in America. Previously, as a Partner on the Portfolio Team, Kelly led New Profit's investment strategy and selection process and provided deal support to UnboundEd, Turnaround for Children, Eye to Eye, and Peer Health Exchange.
Kelly came to New Profit from L.E.K. Consulting, where, as a Consultant, she made strategic decisions alongside business leaders in retail, financial services, aviation, and private equity. Prior to business school, Kelly served as the Director of Development at Families First, an organization that nurtures children by supporting and educating parents and Director of Development at Teen Voices, a mentoring program for Boston girls. Her international experience includes studies at the Indian School of Business and working with International Development Enterprises in Vietnam. Kelly holds a BA in English from Boston University and an MBA from the Tuck School of Business at Dartmouth.
Cary Matsuoka
Cary Matsuoka is Superintendent of the Santa Barbara Unified School District. Superintendent Matsuoka has been a lifelong learner in both formal and informal settings. He studied nutrition science at UC Davis and also received his teaching credential there. He earned his master's degree in educational administration from San Jose State University. Along the way, he taught himself computer science and cabinetmaking, mostly by tinkering and learning-by-doing. He has a passion and talent for design and has applied those skills to the design of creative learning spaces in schools and the structure of school organizational systems.
In addition, Superintendent Matsuoka is a lifelong educator. He spent 17 years as a teacher, mostly in a high school setting and 20 years in administrative leadership roles. He taught chemistry, physics, and AP computer science at Saratoga High School in the Silicon Valley area. After he went into administration, he served as a high school assistant principal, district coordinator, high school principal, and finally superintendent. He has over ten years of experience as a superintendent in two districts: Los Gatos-Saratoga High School District and Milpitas Unified School District, and recently was named superintendent for Santa Barbara Unified School District.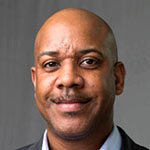 Al Motley
Al Motley is Chief Technology Officer of Matchbook Learning, a nonprofit charter management organization. Mr. Motley oversees the company's and schools' IT hardware, software and instructional technology design and implementation needs. Al leads the identification and deployment of new tools and platforms to achieve the organization's academic mission. He also develops systems, supports, and trainings to maximize staff and student daily technology use to support all academic goals. Over the past few years Al has lead the work at Matchbook to build a next generation competency based platform called Spark. This platform allows organizations to deliver personalized instruction, content and classroom workflows in a scalable framework. Prior to joining Matchbook Learning, Al served the same capacity for Touchstone Education, a leading blended charter management organization based in Newark, NJ.
Prior to Touchstone, Al was the Director of Information Technology at Mastery Charter Schools, a turnaround charter management organization in Philadelphia, PA. He was also a Vice President at Monarch Consulting, which provides technology solutions for small business, education and nonprofits. Al is also a Pahara Institute NextGen Leader.
Al got his start in education technology from Pennsylvania State University, while working as a computer lab consultant at PSU's Center For Academic Computing. As a student working for the university he identified early on the need for technology to support the academic needs of a student and faculty in order to accelerate learning.
Joe Wolf
Joe Wolf is founder of The Learning Accelerator. He is also an investor and entrepreneur focused on providing deserving kids with superior educational and life opportunities. In addition to his involvement with TLA, Joe is on the Leadership Council at NewSchools Venture Fund, is on the board of the Clayton Christensen Institute for Disruptive Learning, is on the National Board and head of the Innovation Committee for Summer Search (a leadership development program focused on low-income youth), and is on the advisory board of New Classrooms (formerly School of One).
Joe was formerly a Partner at RS Investments (formerly Robertson Stevens Asset Management) from 2001-2012. At RS, Joe co-managed a team that grew from 100MM in assets to over 12B. His responsibilities included investment and portfolio management, strategic development, sales and marketing, and business management. Prior to RS, he worked at Goldman Sachs & Company in both the equities division and the strategic consulting group. Joe holds a B.A. from Vanderbilt University and an M.B.A. from Harvard Business School.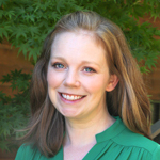 Beth Rabbitt, CEO
@BethRabbitt
Beth Rabbitt is CEO of The Learning Accelerator (TLA). An expert in blended and personalized learning, Beth brings deep experience in education entrepreneurship, talent development, consulting, and finance. She is based in Boston, where she lives with her husband and two young daughters. As a parent, she is inspired daily and urgently to make schooling better meet the needs of every child, everywhere.
Prior to becoming CEO, Beth was a Partner on the organization's start-up team. In the organization's first phase she led national strategies for developing human capital and for researching emerging teaching and learning models and practices. Before joining TLA, Beth was a Doctoral Resident and the Director of Human Capital at Touchstone Education (now part of Matchbook Learning), where she completed research on building competency-based talent systems in next generation schools. She was also an Associate Partner at the NewSchools Venture Fund, a consultant to and with Education Resource Strategies, and the founding Doctoral Fellow at the Harvard Innovation Lab. Beth began her career in education as research fellow in educational neuroscience and as a director of environmental education for an urban youth program in Massachusetts. 
Beth serves on the board of several education nonprofits, including the Highlander Institute and UNOW, Princeton University's early childhood education center. She earned her B.A. from Dartmouth College and a Doctorate in Education Leadership (Ed.L.D.) from Harvard University. 
Ellie Avishai, Partner
@EllieAvishai
Ellie Avishai joins TLA as a Partner for her residency year as a doctoral candidate at the Harvard Graduate School of Education. She is an expert in organizational strategy, change management and helping people use seemingly opposing ways of thinking to spark new innovations. Before joining TLA, Ellie founded I-Think, a unique K-12 initiative housed at the University of Toronto's Rotman School of Management that trains teachers and system leaders in Integrative Thinking, a process for blending critical and creative problem-solving in the classroom and across leadership teams. I-Think has helped thousands of district leaders, teachers and students use elements of integrative and design thinking to tackle "wicked problems" in their districts and across subjects in both elementary and secondary schools. She also taught for several years in the Special Education departments of two Toronto middle and high-schools.
Ellie has taught students of all ages from kindergarten through to corporate executives. An avid singer, Ellie first discovered her love of teaching as a music and theater director. It was while getting her MBA, however, that she began to understand the power of using the creative process as a vehicle for solving strategic problems that are traditionally seen as "either-or." 
When she is not working, Ellie is usually playing lego or riding bikes with her two little boys, reading the first 50 pages of books on social science, or traveling to visit her family in Toronto, Canada.
Samantha Brumley, Coordinator for Communications & Engagement
Samantha Brumley is a Coordinator for Communications and Engagement at The Learning Accelerator. Her multi-faceted background in psychology and communications converged to bring her to organizations committed to enhancing the educational experience for students. Samantha helps maximize TLA's reach and impact through effective communications and thoughtful engagement processes.
Prior to joining TLA, Samantha worked for Capital Region BOCES, where she collaborated with rural and suburban K-12 districts in New York to manage and tailor communications practices, drive community engagement and plan accessible websites and digital materials. Samantha also brings a background in higher education to the team, having worked around the country in areas ranging from alumni relations at Pitzer College to student counseling at the University of La Verne and communications at St. Lawrence University. She holds an undergraduate degree in psychology from St. Lawrence University and a Master's degree in the same field from the University of La Verne.
In her time outside of TLA, Samantha is typically doting on her dogs, perusing (and writing) apocalyptic science fiction stories and catching up on the latest musical releases from Japan.
Juliana Finegan, Partner
@JulianaFinegan
Juliana Finegan is a Partner at The Learning Accelerator. An expert in blended and personalized learning, she leads TLA's human capital work to push forward innovation education by building and supporting a pipeline of blended educators and leaders, seeking to increase capacity at all levels and share best practices and resources at scale.
Over the past 12 years, Juliana has followed her passion for education both in the classroom, having worked for a decade as a Title 1 educator and Teach For America alumna and, more recently, by supporting teachers at the graduate level. As Director of Personalized Learning at Relay GSE, Juliana researched and developed tangible, practice-based content to support teachers and leaders in the blended space. She has observed best practices from all over the country, identified effective strategies, and built a strong network of impact-oriented education professionals throughout the nation. When she is not focused on shifting education, Juliana loves to travel, stay active, enjoy nature throughout the PNW, and spend quality time with her husband, 1 year old daughter, and puppy. 
Juliana earned her B.S. in Chemistry at Villanova University and a M.Ed. at Loyola Marymount University. 
Kira Keane, Partner
@KeaneKira
Kira Keane is a Partner at The Learning Accelerator. With more than 20 years of experience in communications and public affairs, Kira manages external communications for TLA, as well as resource dissemination strategies. She also develops communications tools and provides training workshops to help school districts implement blended and personalized learning.
Kira has consulted for Fortune 500 companies, internet start-ups, education foundations, elected officials and major municipal agencies.  She has extensive experience in media, community, and government relations. Kira is active in K-12 education issues, working with school community foundations and managing communications campaigns for several public school funding measures. Kira holds an undergraduate degree in international relations from Stanford University.
Kira spends her off-work hours trying to keep up with her husband, three children, one ill-behaved dog, and an unruly vegetable garden.
Michela Marini, Chief of Staff
Michela Marini is Chief of Staff at The Learning Accelerator. With a background in the field of human-centered design for product and service offerings, she has worked in academia, nonprofits, and corporate businesses. In her current role, Michela supports the CEO on several different projects, including organizational management and processes efficiency.

Having joined TLA in its early days, Michela was initially a Program Manager of the organization, providing support to the founding CEO and partners on projects mostly focusing on resource design, marketing, and communications. Prior to joining TLA,  Michela was a Project Manager at design firms and startups, as well as at universities and private educational institutes –Politecnico di Milano, Interaction Design Institute Ivrea, and Domus Academy. Born and raised in Italy, she holds a B.S. in Industrial Design from Brunel University (UK) and a Master of Science in Design from Politecnico di Milano (Italy).

Michela, her husband, and two sons are based in Oakland, CA. When not there, they are likely in Italy making honey and eating good food.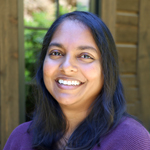 Saro Mohammed, Partner
@EdResearchWorks
Saro Mohammed is a Partner at The Learning Accelerator where her work focuses on understanding if, how, and when blended learning is effective in K-12 settings nationally. She has a decade of experience in education research and external evaluations of programs implemented in public, private, and non-profit settings. Prior to joining TLA, Saro was the inaugural assistant director of two research units in the College of Education at The University of Texas at Austin. Since 2008, she has worked directly with more than 20 school districts, either in a research or program evaluation context; and one-on-one with more than 10 states in a technical assistance/capacity building role. In addition, Saro serves as a reviewer for and advisor to federally-funded research centers, including the Institute of Education Sciences, the Center on Online Learning and Students with Disabilities, and the Rapid-Cycle Technology Evaluation initiative.
Saro holds a Ph.D. in educational psychology from The University of Texas at Austin and a Bachelor of Science in brain and cognitive sciences from the Massachusetts Institute of Technology. She volunteers at the United Way for Greater Austin, serving on their Target Graduation Strategic Advisory Council and their research working group.
Saro spends most of her time with her husband and her son in Austin, Texas where they spend way too much time fishing. The rest of the time they're in Trinidad or Tobago spending way too much time enjoying Carnival and tropical beaches.
Daniel Owens, Partner
Daniel Owens is a Partner at The Learning Accelerator. He has a wealth of experience in education, philanthropy, and business strategy. His work at TLA focuses on identifying, capturing, and sharing promising Blended and Personalized Learning practices from across the country. Daniel previously spent most of his time focusing how helping districts purchase EdTech devices better, faster, and cheaper, and currently sits on the board of the Technology for Education Consortium.
Daniel participated in Teach for America, where he taught underprivileged sixth graders math and science in south central Los Angeles. He joined TLA from J.P. Morgan, where he was an analyst in the Private Bank and focused on strategy and resource allocation. Daniel has served on young leadership boards for both his alma mater (William & Mary) and an education non-profit organization (Summer Search). He has an undergraduate degree in finance from William & Mary, a M.Ed. from Loyola Marymount University, and has studied economics and romance languages at the University of Buenos Aires as a Rotary Scholar.
In his spare time, Daniel can be found doing just about anything outdoors, including: hiking, biking, skiing, and triathlons.
Stephen Pham, Associate Partner
@stephenqpham
Stephen Pham is an Associate Partner at The Learning Accelerator. An experienced educator and blended learning proponent, Stephen supports TLA's work to develop and share blended learning practices and strategies to build the capacity of educators and leaders across the country.
Before joining TLA, Stephen led school model innovation and personalized learning at Rocketship Education. Stephen started in education as a Teach for America corps member, teaching 5th grade STEM (Science, Technology, Engineering, and Mathematics) at a Title I elementary school in East San Jose. While teaching, he was selected to be a part of the BetterLesson Blended Learning Master Teacher project, capturing and sharing blended learning strategies from his classroom. Stephen then joined Rocketship's national achievement team, managing personalized learning for the network's schools across four regions of the country. He has also participated in several national communities of practice, learning from other experts and contributing his perspective to push the field forward. Stephen has an undergraduate degree in biophysics from the University of California, Los Angeles.
Stephen is based out of San Francisco, CA. In his spare time, Stephen enjoys traveling, trying all types of foods, and being outdoors at the beach or on a hike with his dog.
Jennifer Wolfe, Partner
@JenniferAWolfe
Jennifer Wolfe is a Partner at The Learning Accelerator. Jennifer is a former CEO and experienced strategic advisor who has worked as a consultant for the last several years in the education industry, bringing more than 20 years of experience to help education reform organizations strengthen their strategic planning, program design, partnerships, marketing and communications. Jennifer's work at TLA  focuses on social engagement, partnerships and Open Education Resources.

Formerly Jennifer was the co-founder and CEO of Sun Busters, a leading children's sun protection apparel company. She was a nonprofit executive with Do Something Inc., leading initiatives that inspired young people to make a difference in their communities. Jennifer began her career as an attorney with Latham & Watkins. She graduated cum laude from Washington University in St. Louis and received her law degree with Honors from New York University School of Law.
Jennifer enjoys spending time with her husband and three children. They love to travel, try new restaurants and enjoy all types of outdoor activities, especially hiking with their dog.
Alumni
CHRIS BORUNDA, LONG BEACH UNIFIED
JOHN BRANAM, 1MILLION PROJECT
LISA DUTY, INNOVATION PARTNERS
SCOTT ELLIS, MASTERYTRACK
CEDAR MATHIS, OPEN UP
LUIS RODRIGUEZ, ENROLL OAKLAND CHARTERS
ALEX TERMAN, CONSULTANT